ROCKDALE BOOKSHOP CLOSURE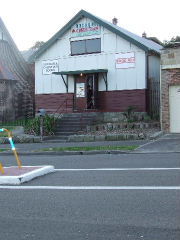 Rockdale Christian Bookshop has been supported by Bexley - Rockdale Presbyterian Church for close to 20 years.
As the church looks towards new outreach ventures and an urgent need for more space we have been asked to move most of the
stock and shelving from Rockdale.
During the next three months (July - September 2019) we will
gradually reduce stock and shelving and are
open for offers on all items.  

ALL STOCK IS NOW CURRENTLY REDUCED 50%
A small outlet will continue in the future both as a drop off
and collection point for books.
The shop currently has approximately 5000
new and secondhand
evangelical and reformed titles.
As remaining stock will be available 
for overseas unless of course someone were interested in using the resources in a new bookshop or library venture.
(The units and books could be shipped via container)

The shop is staffed by volunteers and we are always interested to hear from 
potential new volunteers to enable us to open longer hours. 

We will remain open two afternoons each week (Thursday & Friday) between 2.00pm and 5.30pm 
NB Most listed items on our web site are held at Fitzroy Falls but can with notice be brought to the shop at Rockdale for inspection.
Address:
Rockdale Christian Books
11 Watkin Street 
Rockdale
NSW 2216 
Tel: 02 4887 7024
 Opening Hours
Thursday 2.00 - 5.30pm
Friday 2.00 - 5.30pm