You must allow cookies and JavaScript for a proper shopping experience.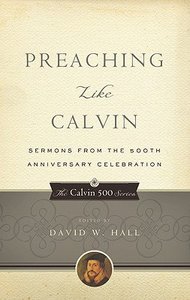 Price: $21.50
Publisher: Presbyterian & Reformed, : 2010.
Seller ID: 91947
ISBN-13: 9781596380974
Binding: Softbound
Condition: NEW
---
272pp
This book collects the sermons delivered at the Commemorating Calvin Conference (July 2009 in Geneva, Switzerland). Here are some of the world's best Calvinistic preachers on full throttle They produce model sermons on some of the key texts that define Calvinism. The articles are pitched toward the non-technical reader but provide a great summary of Christian teaching on grace. This makes an ideal summary of the main threads of calvinistic thought and practice.- Publisher
View More...